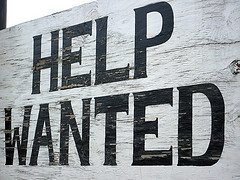 The Organization
If/When/How is a national network of law students and lawyers working to ensure that everyone has the power to determine if, when, and how to define, create, and sustain families with dignity and to actualize sexual and reproductive wellbeing on their own terms. If/When/How uses advocacy, support, and organizing to transform law and policy as well as legal systems and institutions that perpetuate the oppression of sexual and reproductive rights.
The Position
If/When/How is now accepting applications for the 2020-2021 Reproductive Justice Fellowship Program. The Program offers three fellowship opportunities: (1) the RJ Federal Fellow, (2) the RJ State Fellow, and (3) the RJ-HIV Fellow.
The RJ Federal Fellow will be located in Washington, D.C. and will work to further If/When/How's reproductive justice policy agenda at a federal level. The ideal candidate will be knowledgeable of reproductive rights law and be committed to social justice and racial equality.
The RJ State Fellow will be based in the South and will work for reproductive health policy changes at the local, state, and regional level. The ideal candidate will not only have knowledge of U.S. reproductive rights law, but will also be knowledgeable of critical issues affecting the U.S. South.
The RJ-HIV Fellow will be based in either Atlanta, GA or Oakland, CA. This Fellow will focus their work on policy that will promote reproductive justice for people living with and affected by HIV. Unlike the other two fellowships, the RJ-HIV Fellow's work will not involve lobbying; rather, the Fellow will provide in-the-field advocacy and education to reduce stigma and empower people living with HIV. The ideal candidate will have relevant experience and a strong commitment to social justice and racial equality.
See the full post on PSJD: https://www.psjd.org/opportunitydetails?OppID=96354