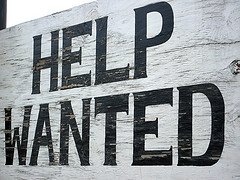 The Organization
A Heartland Alliance initiative, the National Immigrant Justice Center (NIJC) provides direct legal services to and advocates for the immigrant, asylum seeker, and refugee communities. The NIJC is dedicated to ensuring these communities have access to justice and human rights protections. NIJC accomplishes its goals through the hard work of dedicated staff and pro bono attorneys in Illinois, Indiana, and Washington, D.C. To date, the NIJC provides legal services to more than 10,000 individuals each year with a success rate of 90 percent in obtaining asylum for its clients.
The Position
The NIJC seeks a staff attorney for its LGBT Immigrant Rights Initiative to provide representation to LGBTQ immigrants and asylum seekers as well as individuals living with HIV/AIDS. The attorney's primary duties will involve conducting intake interviews, developing and implementing case strategies, representing individuals in hearings and interviews, maintaining professional relationships with relevant government agencies, social service organizations, and community organizations, and much more.
The ideal candidate will be able to remain calm in emotional situations; to communicate well in speech and in writing; to think analytically, creatively, and strategically; and to display passion and optimism in upholding NIJC's mission.
See the full post on PSJD: https://www.psjd.org/opportunitydetails?OppID=98232