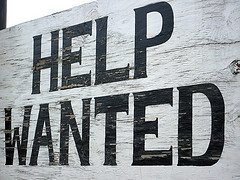 The Organization
GLBTQ Legal Advocates & Defenders (GLAD) is a nonprofit organization serving the LGBTQ community in the New England area. Their mission is to create a just society free of discrimination based on gender identity and expression, HIV status, and sexual orientation. GLAD staff achieve their mission through strategic litigation, public policy advocacy, and public education. Because discrimination against LGBTQ people and individuals living with HIV is prevalent in almost all areas of the law, GLAD works in every area to achieve full equality under the law.
The Position
GLAD seeks legal interns! Interested students can apply for term-time or summer internships. Legal interns will assist with active litigation, legislative and public policy advocacy, and public education initiatives.
Ideal candidates will have completed their first year of law school and have excellent research and writing skills. Most importantly, ideal candidates will be dedicated to achieving GLAD's mission.
See the full post on PSJD: https://www.psjd.org/job?OppID=99560