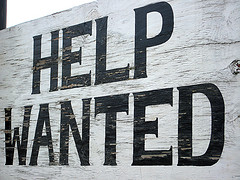 Photo: Brenda Gottsabend – CC License
Just yesterday, Pro Bono Publico Award Merit Distinction Honoree Shannon Johnson wrote about how community-minded law students and lawyers should focus on "listening to what a community asks of you." Well, readers, western North Carolina is asking:
Pisgah Legal Services is a nonprofit law firm providing legal assistance to low-income people in western North Carolina. From its three office locations Asheville, Hendersonville, and Spindale, Pisgah staff and volunteers  helped 14,000 clients last year. Their work involves a wide range of practice areas, and they're interested in multiple rising 2Ls and 3Ls they'll be able–ultimately–to throw into a courtroom: "Law clerks will shadow supervising attorneys in the office and in court, but will eventually take on their own caseload and clients[, with] the opportunity to interview clients and attend administrative hearings, judicial hearings, and trials." If you want to get into court and help low-income clients this summer, Pisgah could be for you. Rising 3Ls, in particular, might apply to become certified legal interns through the NC State Bar.
If this sounds like something for you, check out the full post on PSJD. (Application deadline: April 15th, 2015)