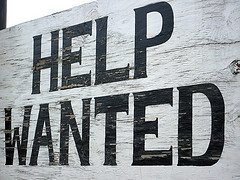 The Organization
Justice 360 is a non-profit organization based in South Carolina that works to reform policies and practices in capital and juvenile life without parole proceedings. Justice 360 achieves its goals through direct representation of death row inmates, the creation of legal resources, policy reform efforts, and public education materials and programming. Justice 360 wholeheartedly believes that justice is not linear and it does not end with a verdict.
The Position
Partnering with Cornell Law School's Death Penalty Project, Justice 360 seeks a recent law graduate to participate in the two-year Craig N. Yankwitt Fellowship for Death Penalty Advocacy.
This fellowship honors the memory of Craig N. Yankwitt, a Cornell Law School graduate. During his time in law school and in his post-graduate practice, Yankwitt contributed significantly to Cornell's Capital Punishment and Capital Appeals Clinics.
The Fellow will participate in all aspects of Justice 360's work. Additionally, the Fellow will work on litigation and academic projects with Cornell Law School Professors Sheri Johnson and John Blume.
The ideal candidate will have experience with capital and/or criminal defense, either through an internship/externship or a clinic.